Organizing your kid's birthday party and want to invite children from the community? Or do you want to ask your neighbour to lower the volume on a Saturday night? You can now connect with your neighbours directly via internet audio calls without sharing your personal contact on the MyGate app.
In order to ensure a secure and convenient communication mechanism, we've enabled internet calling, which does not require your personal contact to connect with fellow residents.
The admin must turn ON the settings to enable this feature in your society. Once enabled, all residents are opted-in by default. The admin can also set a daily calling limit. So if the daily limit is set to five, you can only call 5 different flats in a day (any number of times).
How it works

1. Click on the 'Residents' card within the 'Community' section. A list of society buildings show up.
2. Select a society building. After selecting the building, a list of flat-wise residents appears.
3. To make a call, click on the call icon beside the flat you wish to connect with.
If the call icon is in grey, it means the resident hasn't opted in or is using an older version of the app.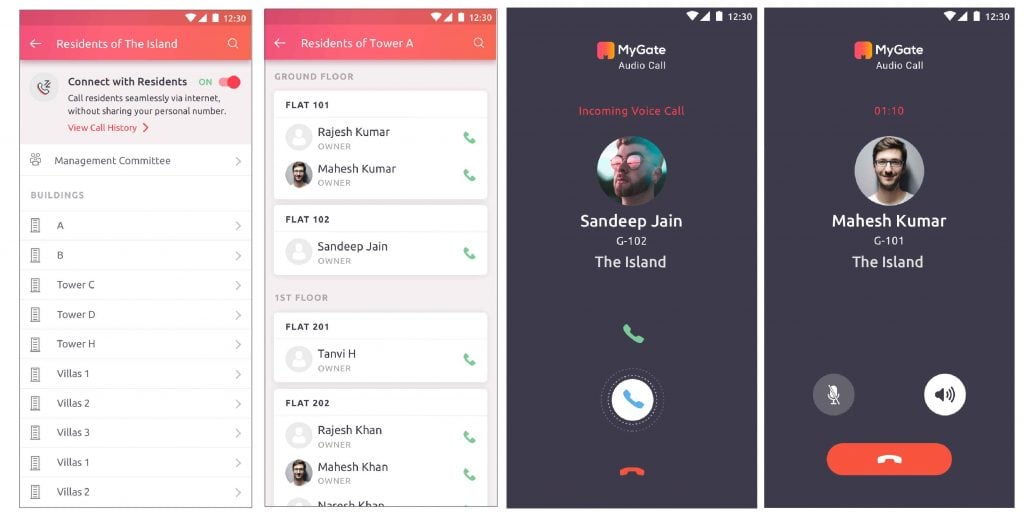 If you wish to Opt-out

1. Open the 'Residents' page from the 'Community' section.

2. At the top of the page, you will see a 'Connect with Residents' toggle which is ON. Click on it to disable.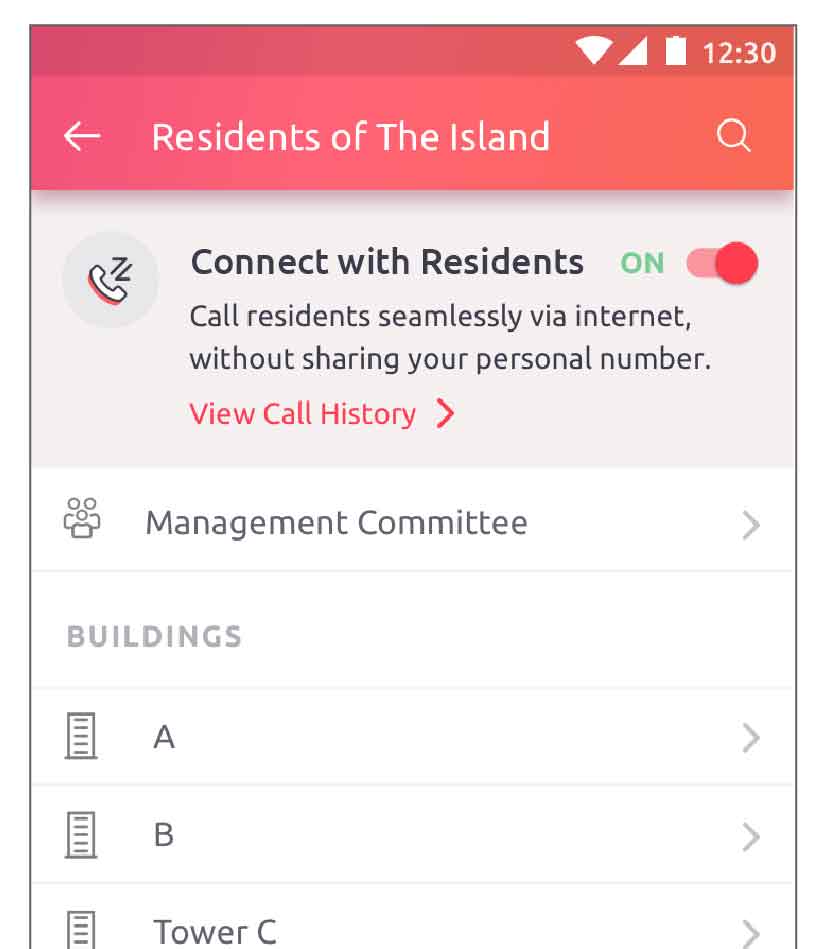 Contact your management committee or MyGate relationship manager to enable Connect with Residents for your society today!