Society admins can now add, delete, assign new roles as per their convenience and what suits the functioning of their society using the Society Dashboard. Admins can also modify these roles and give permissions to the roles created at any time. MyGate provides admins 10 default roles and an option to create 5 more roles on the dashboard.
Follow these steps to create a new role…
1. Login to the MyGate dashboard (dashboard.mygate.com) using your admin credentials
2. Click on "People Hub"
3. Select "Admin User list"
4. Select "Manage Roles"
5. Add Custom Role with or without existing roles as a template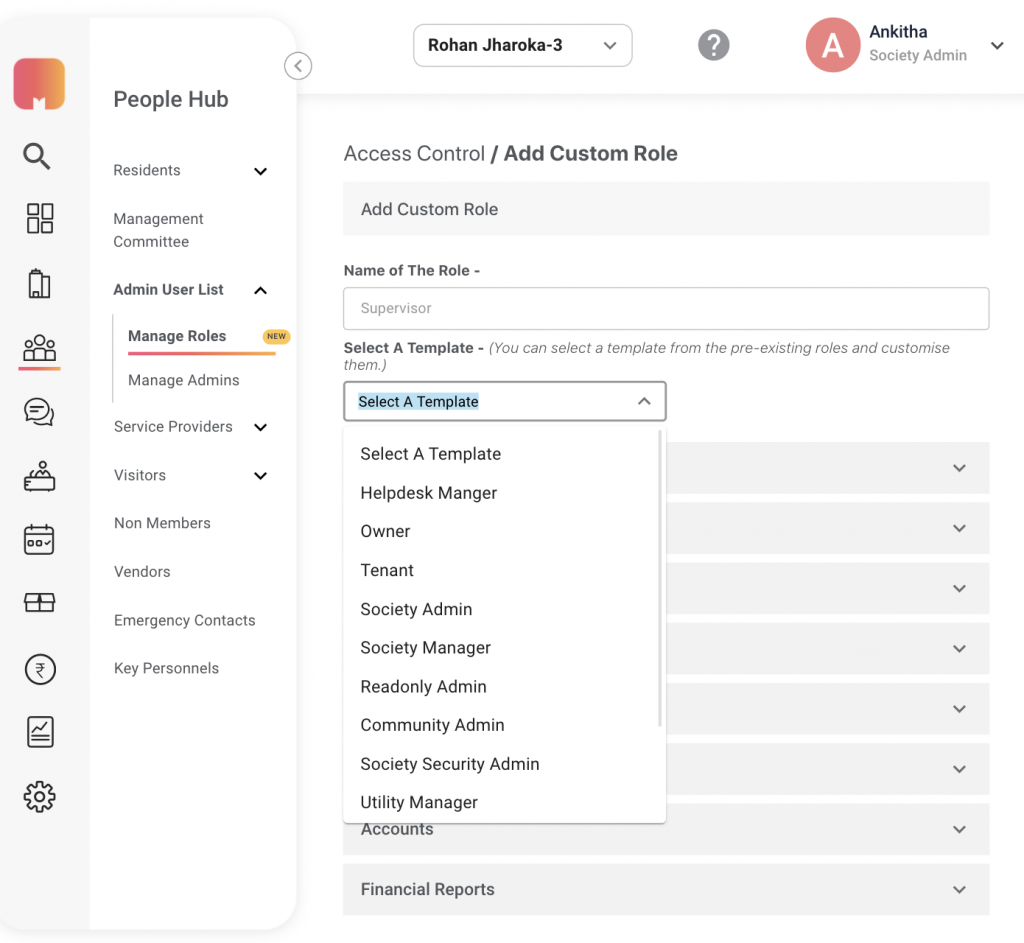 6. Select permissions based on the action the Role needs to take. Each permission can be assigned in 2 modes, 'Read' and 'Full Access' mode.
(A) Read: Only view access will be provided to the role of the selected feature
(B) Full Access: The selected role can perform all the actions of a society admin
These permissions can be modified in the future. Save the Role.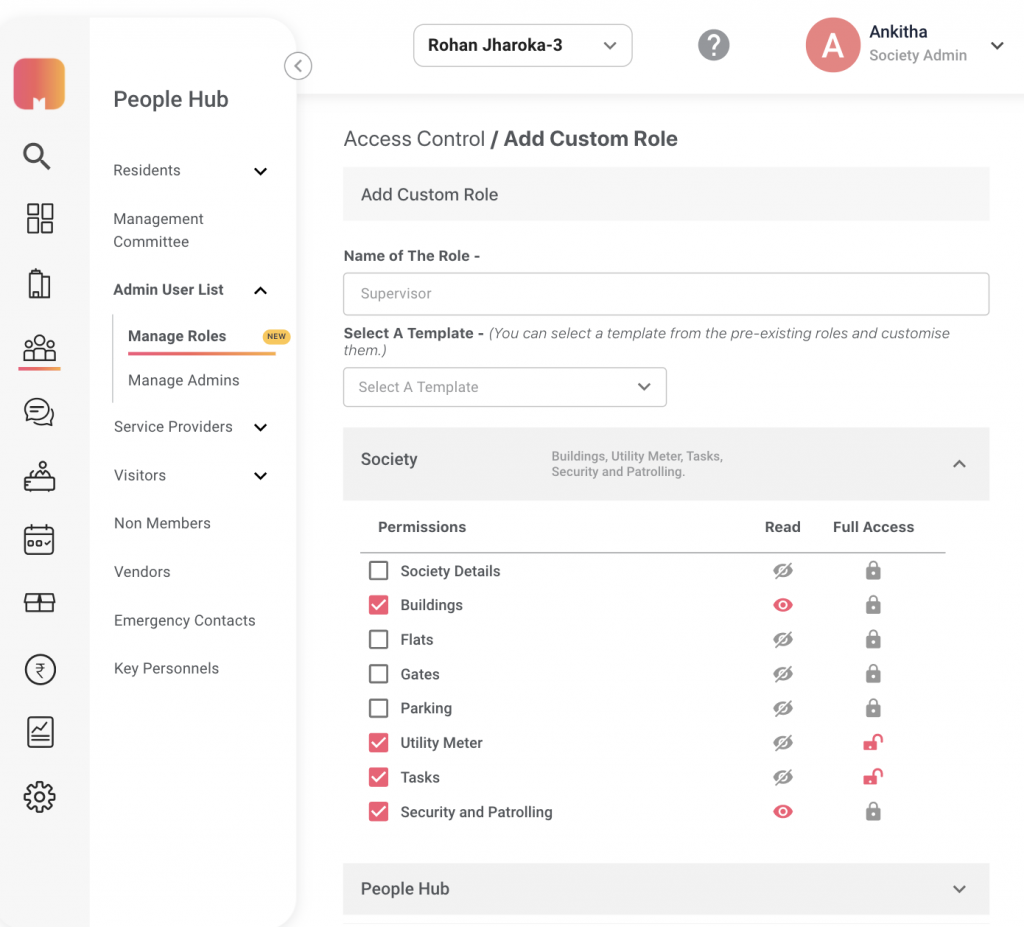 The created custom roles are assigned to the users via "Manage Society Admins". Assign the Role to the user by entering the email ID, Name, and Phone Number.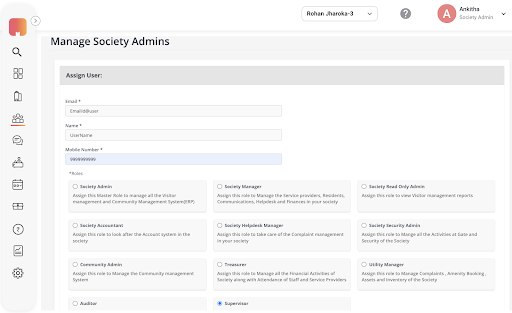 For more information, get in touch with your MyGate Representative.