Paying your society charges, and keeping track of past payments, can be a hassle. MyGate puts an end to these problems by offering a quick and easy way to pay and manage your charges via the app and with a 0% fee on UPI and RuPay payments. Also, stand a chance to win amazing cashback and boost your household savings every month.
Benefits of paying on MyGate
Home savings with exciting monthly cashback and bank offers
Contactless one-click digital society charges payment
View charges by date, month, and year on the dashboard
Download receipts of paid chargess and other society bills
Pay via credit cards, debit cards, UPI, or e-wallet options
Payments will be acknowledged via SMS/Email
0% charges on UPI and RuPay Debit Card transactions
Access entire transaction history in a single place
Get updates on the current status of your payment
Connect with MyGate support for payment related queries
NRI Customers can transfer funds at the domestic rate for Credit Cards
Here's how you can pay…
1. Tap on the 'Community' tab
2. Click on the 'Society Charges' card
3. Click on 'Pay Now' on the invoice raised
4. Select the mode of transaction – UPI, Debit/Credit Card, Net Banking, Wallet and click on 'Checkout'
5. Enter the details and click on 'Pay' STEP-5
– For UPI, enter the UPI ID For Debit/Credit Card, enter the card details
– For Net Banking, select the bank and login
– For wallet, select the wallet and login
6. The convenience charges are displayed on the screen. Click on 'Continue' to make the payment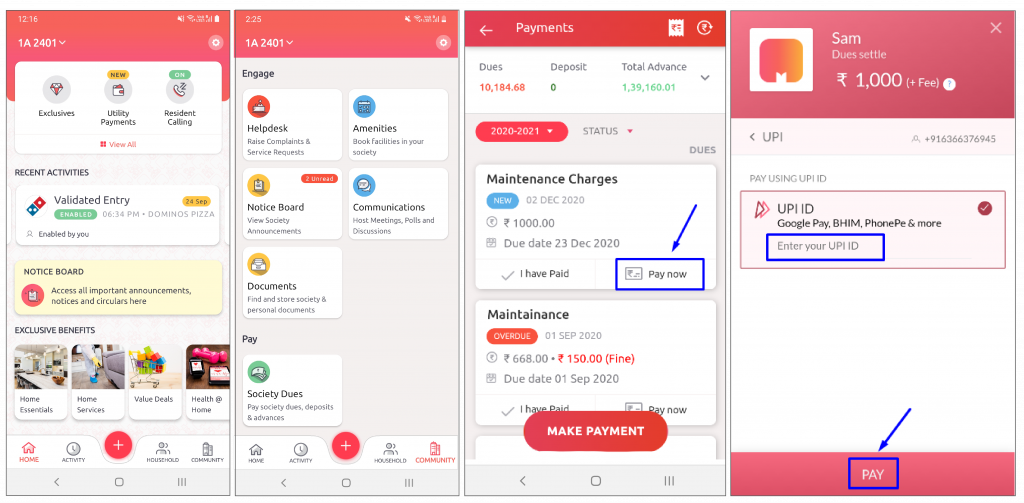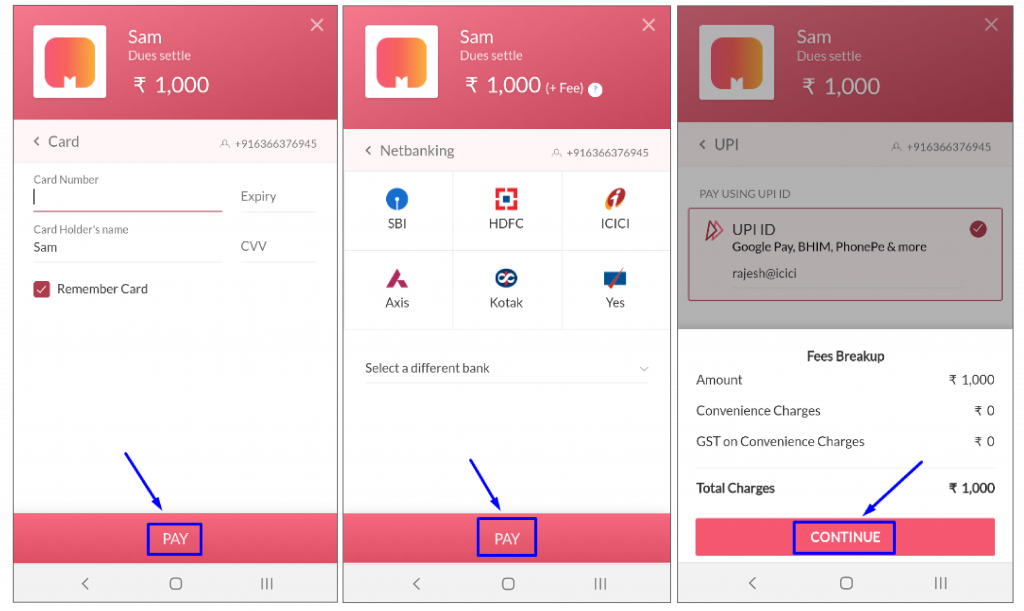 You can now avail of cashback benefits even if your society is not using MyGate ERP package. Learn more.
Benefits for the Management Committee:
Avoid manual receipt entry for payment collection
Ensure zero physical interaction between residents & society office
Avoid the hurdle of cheque deposit & clearance, save time and effort
Effectively manage collection from residents
Save bank interest while dealing with cash & cheque
Flat numbers in the society bank statements simplify the reconciliation process and save time during auditing.
Helps aggregate category-based payments to selected bank accounts
Avoid confusion & complications around collection date & late fee
Reduces the dependency with accountants, which saves cost & ensures transparency
Saves cost during yearly auditing